Professional medical clothing and footwear.
For more than 25 years, we have specialized in production and sale of medical scrubs and footwear. High quality, fashionable design and comfort are synonymous with the WOJDAK brand.

Designed by Polish designers
What sets us apart?
Our company was the first to obtain a quality certificate for the finished product, which guarantees our customers' safety and compliance with quality requirements.

Probably the most comfortable medical clothing on the market

Our clothing designs allow for unrestricted movement, ensuring that your staff feels comfortable throughout the day at work! Our polyester-cotton fabrics are lightweight, breathable and pleasant to the touch. The whole thing "breathes," so the employee does not sweat even during an intense duty.
We rely on reputable suppliers of fabrics and accessories for production: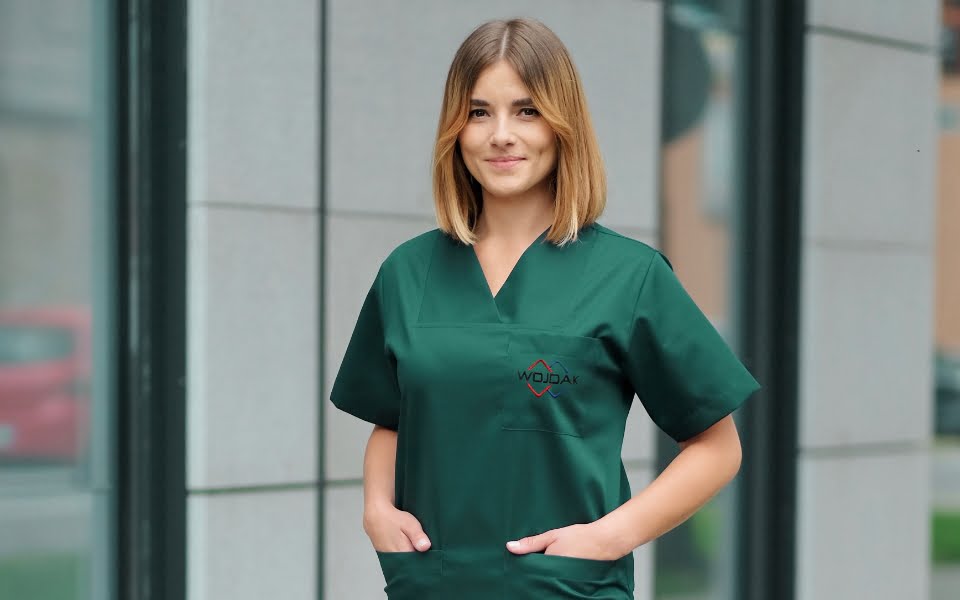 For medics who are looking for fashionable medical clothing
Our wide range of products was created by Polish designers especially for medics who want to look good not only in their free time, but also at work.
Choose staff apparel that best fits your brand image. Turn every employee into your company's best advertisement. Increase its credibility in the eyes of customers!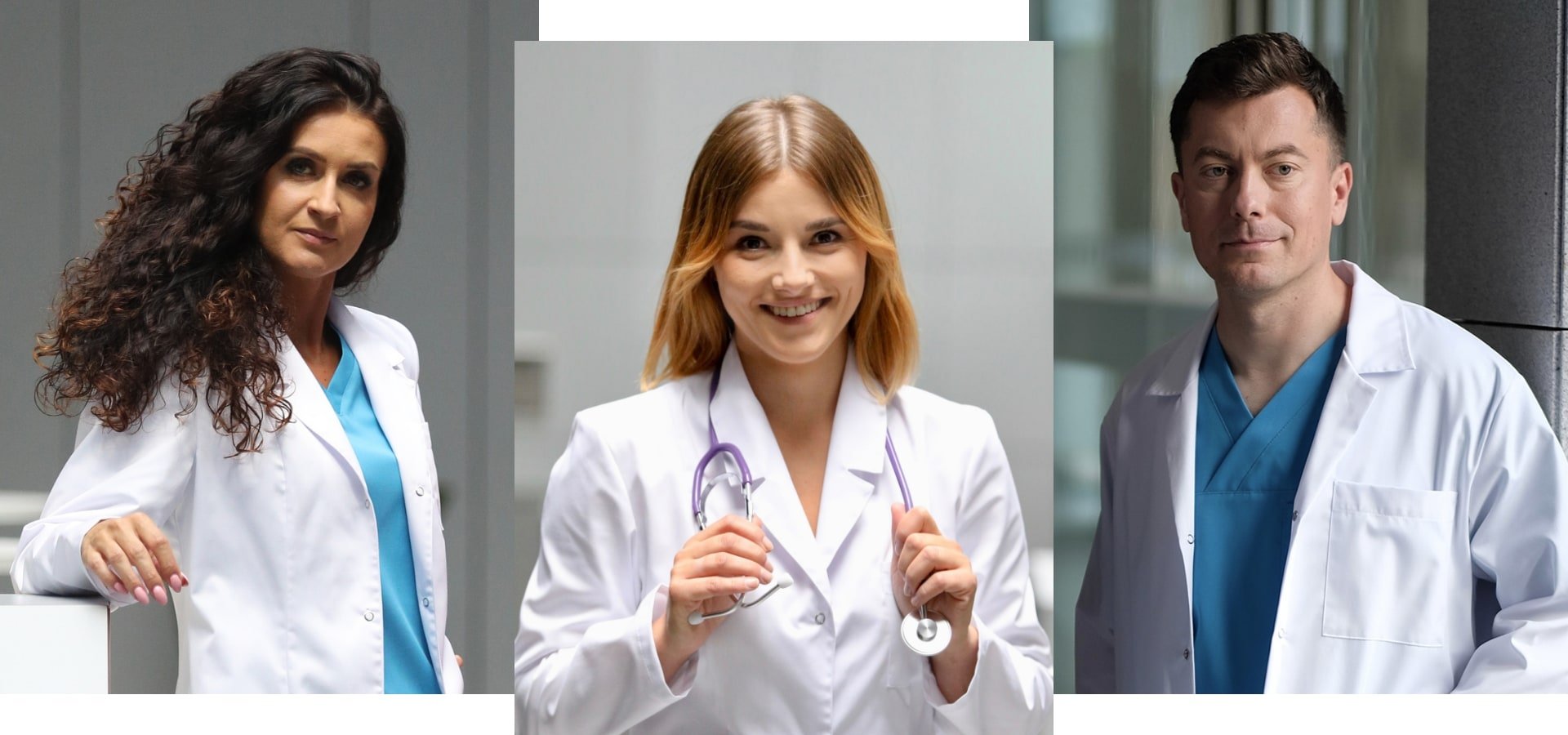 Forget about returns. These clothes will fit your employees like a glove!
Anyone who has ordered "unisex" clothing at least once knows how time-consuming and annoying it is to return mismatched garments. We produce our medical apparel in all available sizes, so that everyone can perfectly fit the outfit to their figure.
Not sure about an employee's size? We will send you clothes in different sizes for the staff to see which size fits them best. Once you are sure, you send the uniforms back to us and order the right clothing.
And if an employee has non-standard measurements, we can tailor a medical uniform specifically to their individually provided dimensions.
Those who have placed their trust in us